Idaho Elite Head Coach
Yuliya brown
Idaho Elite Gymnastics is home for Yuliya Brown. 
Yuliya is known for her excellence as a coach and athlete. She achieved greatness in the gymnastics world for both the Soviet Union and the United States National Teams. Through her competitive gymnastic career, Yuliya has been a 6 times National Champion, and won multiple medals from World Cups, World Games, and World Championships.  Yuliya was given the World Class Gymnast award by the Federation of International Gymnasts in 2007 and 2014.  She was also awarded athlete of the year in 2005, 2006, 2008, 2014, and inducted into the USA Gymnastics Hall of Fame in 2013.
Yuliya's gymnastic career began at the age of 5 years old when she was scouted out by two different agencies in the Soviet Union while playing on the playground near her home.  Yuliya was competing at Elite level by age 11.  At age 16, Yuliya switched to power tumbling.  In 1992, Yuliya came over to the United States to help coach and train young American athletes.  She then began competing for the USA Gymnastics Team in 2004.
Coaching has been a passion for Yuliya since she began at the young age of 14.  She believes in an uplifting atmosphere for her athletes.  Interacting with several different coaching styles throughout her career, Yuliya believes that each athlete requires an individualized approach and therefore, she is personal with each gymnast, constantly discovering ways to better them as athletes and help them achieve their goals.
Yuliya has been coaching in Idaho Falls since 1996.  She is known for training the only Elite Level Gymnast to come out of Idaho, and for coaching 5 others who achieved college scholarships for gymnastics.  In her "down time" Yuliya loves to seek sunshine, eat dark chocolate and spend time with her 10 adorable dogs.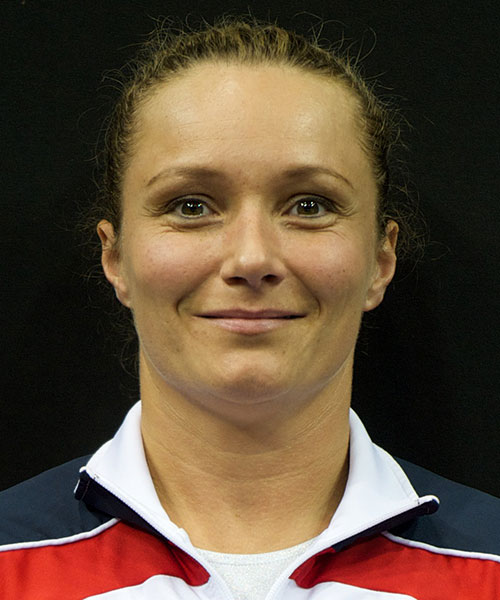 Career Highlights
Six-time U.S. tumbling champion (2005, 07, 10, 13-15)
Member of the 2005, 07, 10, 11, 13, 15 World Championships teams
2012 U.S. tumbling silver medalist
2007 Worlds team gold medalist
2005 Worlds team silver medalist
You are just a JUMP, FLIP, and ROLL away from your POTENTIAL at
Idaho Elite Gymnastics!!!